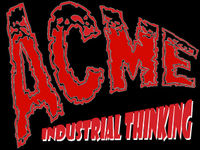 Film Props & Models
We've built all sorts of crazy props & models for everything from TV commercials to web campaigns to feature films.

---
Film & TV Props


This 14 ft. JC Penney gift box was the central prop in a national gift-giving holiday campaign in Knoxville, TN. A miniature blimp flew from inside the box and dropped gifts on the crowd!


The Billy Graham Foundation contacted us to create a featured sculpture for their My Hope video campaign. While the piece looks like glass & metal, it's actually MDF & acrylic with faux stained glass inserts. We had to be able to carry it in pieces to the top of the Wyndam Hotel in Charlotte, NC and assemble it on site for the filming. We even ran sand through it for the shoot.


For Taylor Swift's RED Keds commercial, we created a vintage record shop from a modern bridal shop. The L.A. production company asked us to create the complete package of signage and props for the record shop as well as several pieces for the shoot around the Nashville area.

The Pod is a short science fiction feature. We created the primary prop, the pod itself, as well as all of the small hand props. In addition, Bob provided on-set special effects.
Check out the movie here:
http://vimeo.com/69745445
Sol is a full length science fiction feature that was filmed in the Outer Banks of North Carolina. We created not only several large sets including portions of a wrecked space ship and a time travel portal, but also all of the small weapons, tools, and monitors.
See the film on Amazon.
Full Scale Production Models

We offer a full service model shop for any scale modeling project from your design to ours.