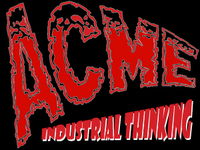 Art & Sculpture
We utilize both hand crafting and CNC technology to produce art and sculpture for homes and corporate installations in materials ranging from wood to metal to acrylic.
Click on images to see enlargements & read more info.
---
Corporate & Custom Art

Showing off your style is our specialty. Environmental design & branding is a big part of your identity. Let's make it unique to your space!

Murals
Custom murals really bring home your brand as well as add some art & environmental design!

Sculpture
Click each image to see more details of our art portfolio. We've done sculptures for all sorts of folks from the Billy Graham Association, to Sweet Sallie's Cafe, to the Grove Park Inn.
This "Engineered Organic" wall sculpture was made with aluminum and brass on the CNC mill. The whole installation consists of 20 pieces. Bob painstakingly designed them in a CAD program and spent hours engineering the pieces to fit within and on top of each other. He carefully created each element, complete with mounting holes and connection points on the back.


Paintings
All of these paintings are hand-inked onto custom wooden canvases.